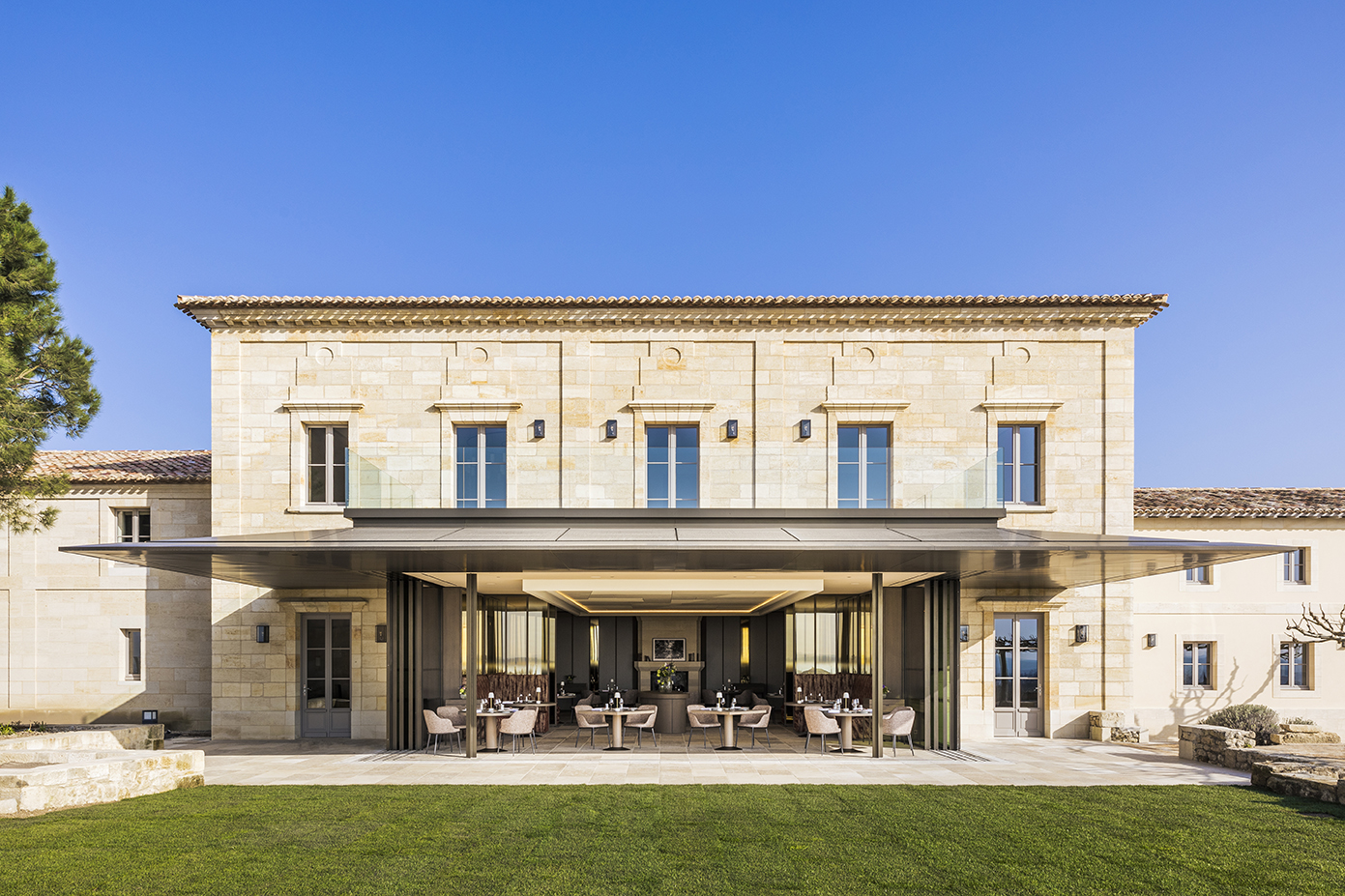 Architect Atelier Mazieres Architectes associes and Agence Moinard Bétaille ⁠- Bruno Moinard & Claire Bétaille
Photographer Romain Ricard
Partner Vitrocsa France
At the heart of the vineyard property, the Les Belles Perdrix restaurant was fully renovated to incorporate an expandable terrace using the Turnable Corner system.
This system allows for a full opening to seamlessly merge with the outdoors. The panels are reduced on the sides to create open spaces, achieving a perfect harmony between the interior and exterior. The result is a welcoming and elegant space for dining and relaxation
The main challenge of this project was to meet the structural requirements, leading to the development of a specific system capable of absorbing the movements of the top part of the structure.