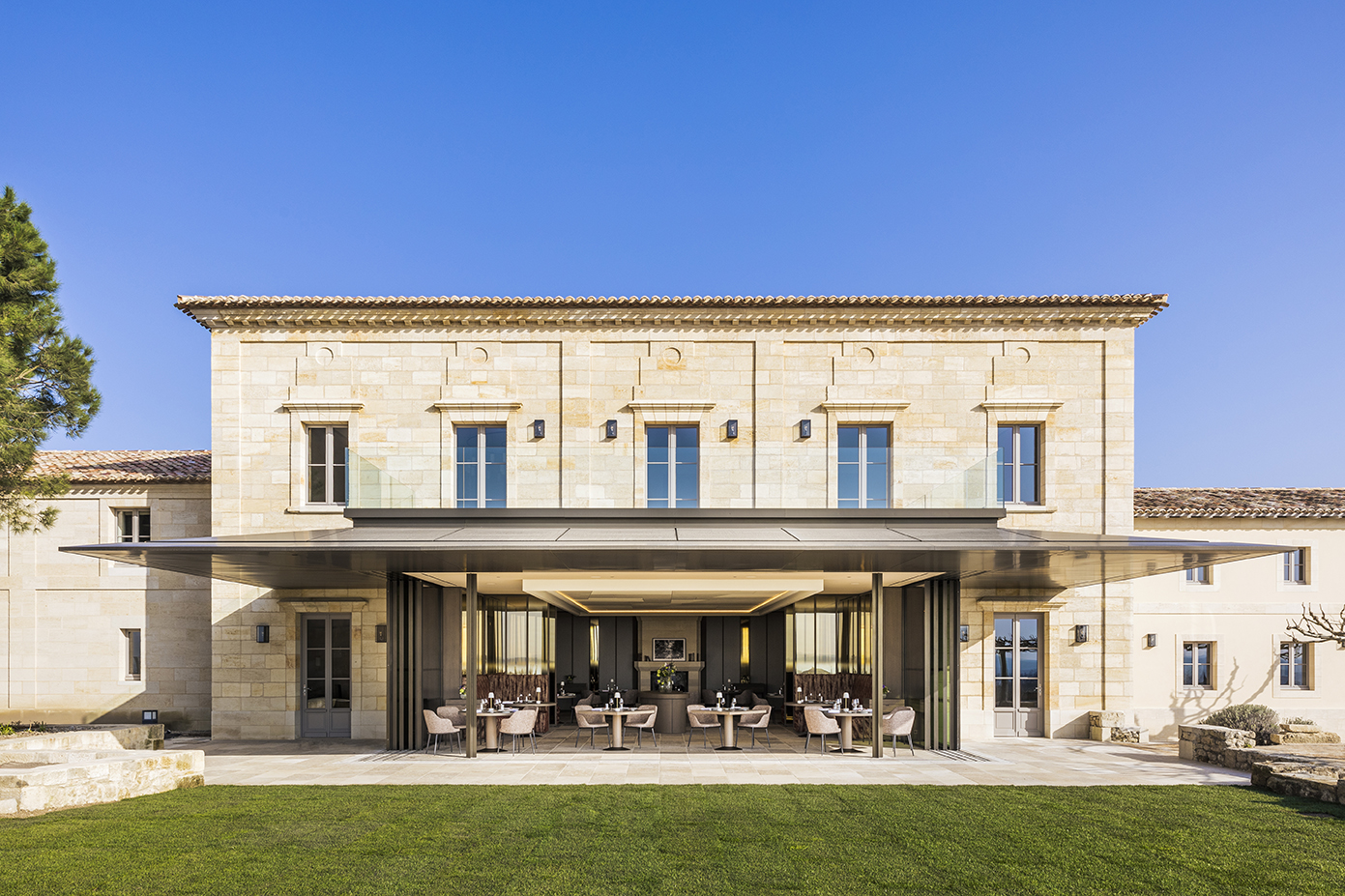 Architect Agence Moinard Bétaille
Photographer Romain Ricard
Partner Vitrocsa France
Located in the heart of this wine-growing estate, the Les Belles Perdrix restaurant was fully renovated to include an extendible terrace featuring our Turnable Corner.
This system enables full opening to create a seamless link with the exterior.
The main challenge was to meet the static requirements, which led us to develop a specific system in order to absorb movement at the top of the structure.